Nothing happens until you move!
That's why, if you've got a goal that you want to achieve, you need to take massive actions in order to see your dreams come into fruition.
Yes, there is POWER in RUTHLESS EXECUTION.
The problem, however, appears when one lacks any execution. All Talk NO Action!
Take a CLOSE look at this chart below.
That's right! A whopping 92% of the New Year's resolution that is made every single year will fail miserably. In just 6 months' time, more than half of the people who took the time to write down their goals will forget and lose the early year momentum.
Here's a 'snippet' that clearly shows the failure status of a typical business!
Yes, businesses fail more often than we are led to believe and it's getting tougher out there due to immense competition.
It goes without saying that execution is 'Key' to building any successful business. If one treats their business seriously and take action to make it grow each and every day, they'll be able to take their business and thrive even when the economy is bad.
However, if they decide to treat their business as a HOBBY, where they only work on it whenever they feel like it, it's imperative that the said business will fail or it will never take flight as they would have initially hoped for.
It's simple to start a business these days, but if you are not taking massive actions and push it beyond its limits each day then that business is PRONE to failure!
The UGLY truth is, to succeed in life one needs to be able to sacrifice tons of their time, effort, and money into a committed goal. BUT… without a continuous amount of constant execution, most people will just be throwing away their precious money into 'learning', and 'planning' but nothing else happens after that.
And that's NOT ALL! What happens when these weaker business owners are forced to face turbulent times?
Success itself is unforgiving. When the going gets tough and if people lack the power to pivot and execute ruthlessly, they are bound to meet merciless failures.
Inaction, procrastination, overthinking, and 'waiting forever for the right time to start, is the #1 stopper of growth and success around the world and this needs to be addressed fast before it leads to more disappointment and defeat!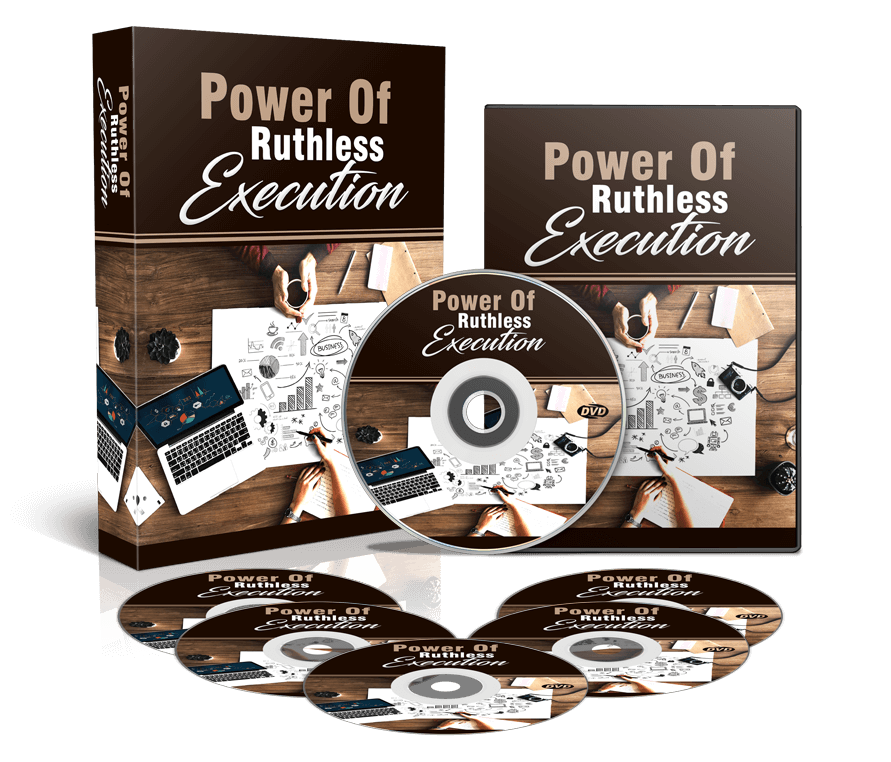 THE POWER OF RUTHLESS EXECUTION
Enough of half-hearted work ethics! Enough of seeing so many business owners failing to EXECUTE and watch their business suffer in a gradual death trap!
This suite of solution-based articles contain creative and practical suggestions that will bring back a sense of COMMITMENT, HUNGER, and MOTIVATION to business owners and will help grow their businesses like NEVER BEFORE!